Tanzania is one of the most culturally diverse countries in the world, The country came into existence in 1964 when Tanganyika and Zanzibar were integrated into one country. Since then more than 120 ethnic groups have been flourishing together. The national language is Swahili. Traveling around Tanzania is not an issue, there are a lot of domestic flights in Tanzania and you can easily reach from one place to another.
Besides enriching itineraries and adding quality to the tours offered in Tanzania, the cultural tours are generating direct income to the local communities that are being visited, contributing to their development. Thus by visiting the cultural sites the guests would be giving support to community health, water supply, primary education and many other social and economic projects carried out at village level as well as reforestation and protection of the environment.
To enjoy a true cultural experience in Tanzania Africa Pathways have you covered!
MUST HAVE CULTURAL EXPERIENCE IN TANZANIA
Hadzabe and Datoga at Lake Eyasi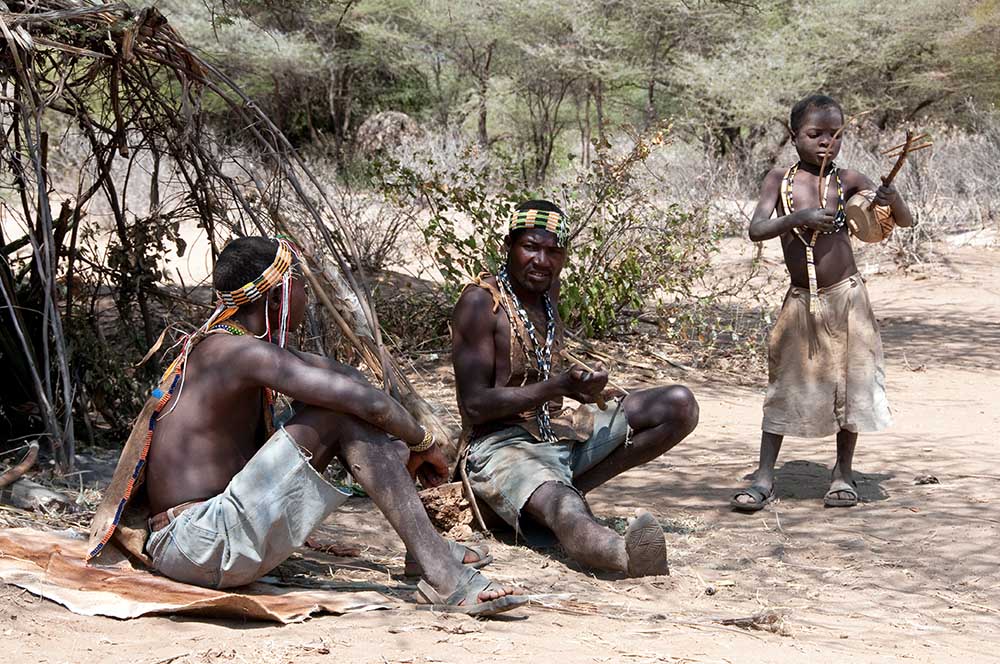 Lake Eyasi is a very scenic soda lake found on the southern border of the Ngorongoro Conservation Area, a couple of hours drive from Karatu. This less visited lake lies at the base of the Eyasi escarpment on the western Great Rift Valley wall, bordered by the Eyasi Escarpment in the northwest and the Kidero Mountains in the south.
This is a hot, dry land, around which the Hadzabe people live, often associated with the Khoisan languages in Southern Africa because of their click language. The Hadzabe are believed to have lived here for nearly 10,000 years and continue to follow hunting-and-gathering traditions. Also in the area are the Iraqw (Mbulu), a people of Cushitic origin who arrived about 2000 years ago, as well as the Datoga also Cushitic origin
The Hadzabe, a hunter-gatherer tribe, live close to the shores of Lake Eyasi, as do the Nilotic-speaking Datoga tribe who are pastoralists. Visits to these tribes are possible on half day or full day excursions which would include a visit to their homesteads, learning about their way of life, medicinal plants, and even animal tracking with bows and arrows with the Hadzabe hunters.
Maasai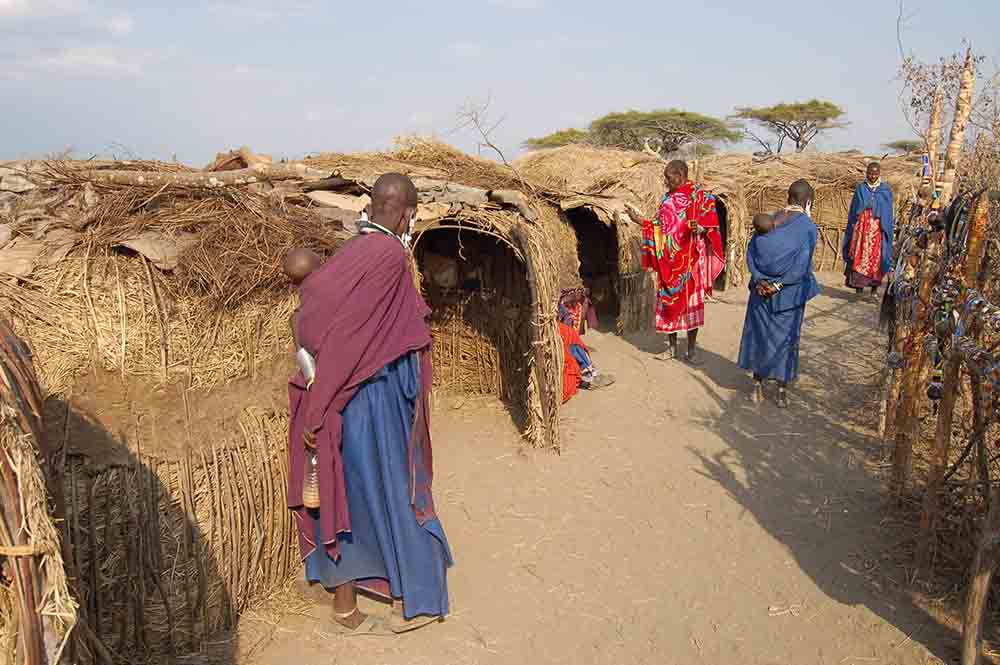 The Maasai are the original inhabitants of the area. These indigenous people are well known around the world as fierce warriors. You can visit these people and learn about them, their culture, their food and Medicine, their way of life etc. Many people consider a visit to Tanzania without visiting the Maasai as a waste of time.
While in Ngorongoro most of the guests on safari love to include a visit to a Maasai Boma (homestead). The Seneto Maasai Boma on the western slopes of the Ngorongoro Highlands is one of the famous cultural visiting points for guests. Authentic Maasai villages are located in the western Ngorongoro Highlands and a visit can be combined with a trek of Empakaai Crater or Olmoti .Visitors will be shown around the Maasai Boma, and welcomed to the huts where Maasai families live, get dressed and dance with the maasai all in all learning about their way of life.
The Chagga Tribe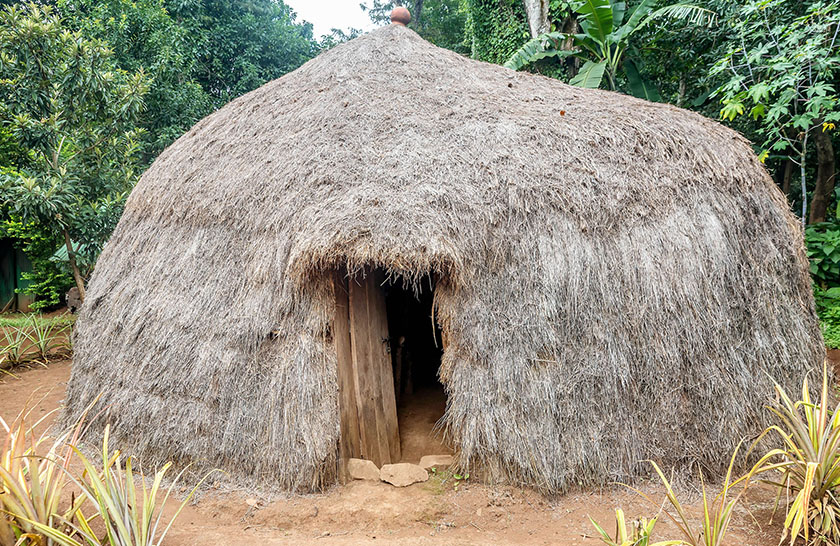 The Chaga are Bantu-speaking indigenous Africans and the third largest ethnic group in Tanzania.They traditionally live on the southern and eastern slopes of Mount Kilimanjaro and near Moshi. Their relative wealth comes from the favorable climate of the area and successful agricultural methods, which include extensive irrigation systems, terracing, and continuous organic fertilization methods practiced for thousands of years.They were one of the first tribes in the area to convert to Christianity. This may have given them an economic advantage over other ethnic groups, as they had better access to education and health. Their way of life is based primarily on agriculture, using irrigation on terraced fields and oxen manure. Although bananas are their staple food, they also cultivate various crops, including yams, beans, and maize. In agricultural exports, they are best known for their Arabica coffee, which is exported to American and European markets, resulting in coffee being a primary cash crop.
At the foot of Mount Kilimanjaro lies beautiful Chagga villages such as Marangu village, Materuni,Rombo,Machame and Old moshi.The walking tours through this villages to waterfalls depicts mountain village life are spectacular
Activities on the slopes of Kilimanjaro include:
Guided tours leading to panoramic viewpoints ideal for photographing waterfalls and Mount Kilimanjaro
One Day hike on kilimanjaro via Marangu gate
Coffee class from how it is picked to having a cup of coffee
Swimming at waterfalls
A short climb up Ngangu Hill with it's fantastic views is a pleasure
A visit to Chagga museum in Old moshi
Visits to historical sites of clan wars and ancient legends including large caves used for hiding during the Chagga – Maasai wars
Visit local blacksmiths who continue using ancestral methods to prepare Maasai spears and tools
Opportunities to experience Chagga culture, food and taste their famous banana beer and
Exploration of the banana and other farms with their ancient irrigation schemes
School visits
All the sites can be visited, on foot, in one full day tour or can be spread more comfortably over two days.
Sauti za Busara Music festival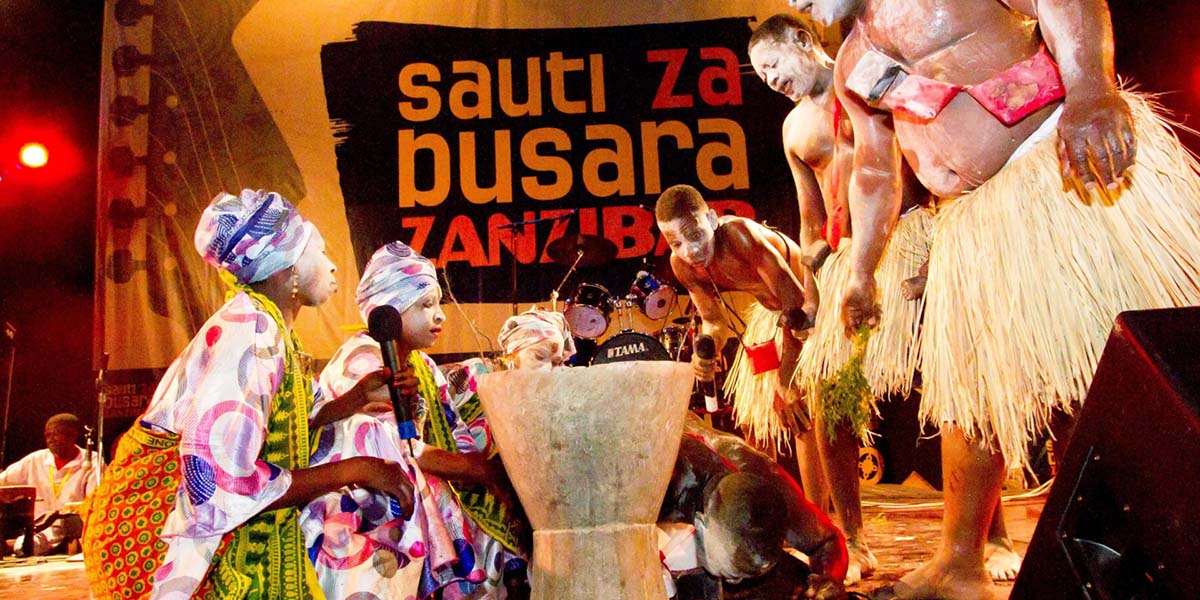 Sauti za Busara is a great African music festival that is held every year in February with a mix of music, dance, theatre and a carnival street parade, Sauti za Busara is one of the largest music festivals in East Africa with hundreds of artists. This 4-days festival is hosted inside the walls of the Old Fort in Zanzibar's Stone Town. It shows you the diversity and richness of East African music and its unique culture. It's truly an unique event with a great atmosphere.
ZANZIBAR – THE STONE TOWN

The Stone Town of Zanzibar is a fine example of the Swahili coastal trading towns of East Africa. It retains its urban fabric and townscape virtually intact and contains many fine buildings that reflect its particular culture, which has brought together and homogenized disparate elements of the cultures of Africa, the Arab region, India, and Europe over more than a millennium.
Set like a jewel in the warm and tranquil coral waters of the Indian Ocean, 15 minutes flight from Dar es Salaam and less than an hour from Arusha, are the legendary islands of spices, fragrances, flowers and fruits – Zanzibar.
People from all corners of the world that had visited and settled in Zanzibar over the centuries have left a lasting imprint on the islands' culture and architecture. Zanzibar is the birthplace of the fascinating "Swahili" culture with its elegant architecture full of balconies, courtyards, ornately hand-carved doors and mosques. The winding narrow streets, the House of Wonders, Tip Tip House (notorious slave merchant), and the Palace Museum are just some vivid reminders of the Islands' long and colourful history. The Stone Town is to travel into history, it is a must tour for visitors to Zanzibar. Zanzibar Stone Town is a UNESCO World Heritage Site.
DARAJANI MARKET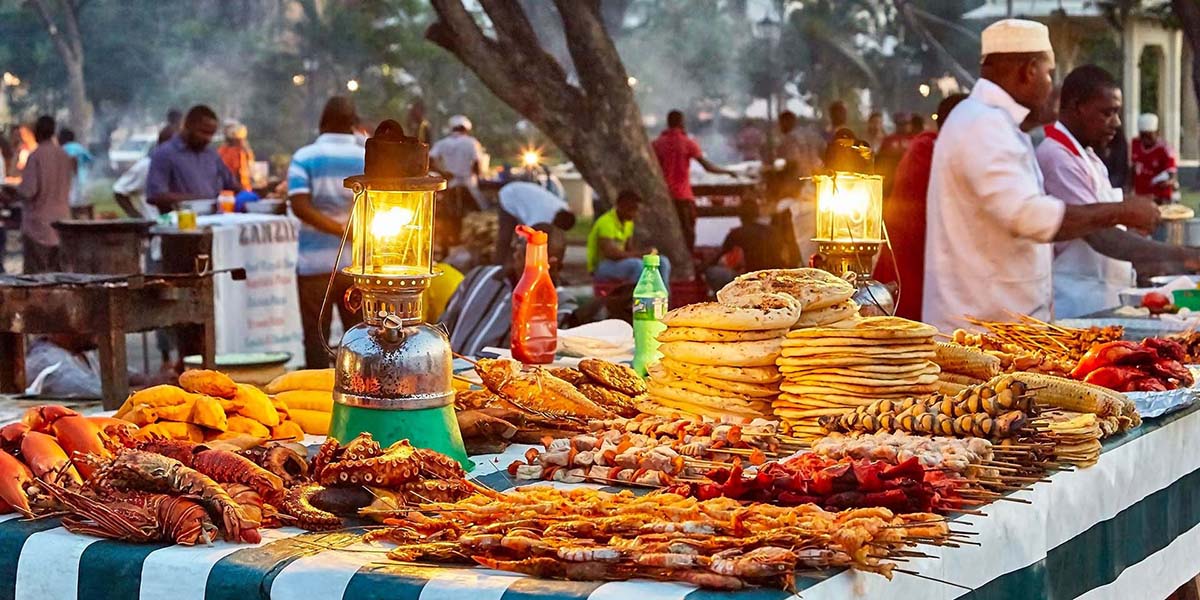 Right on the outskirts of Stone Town, you can find Darajani Market. This place is not only lively, but has many food types and ingredients from all around the island too. If you want to take some food back to try cooking yourself, this is a great place to stock up on ingredients.
You can find fresh fish and meat, and some other island delicacies too.
Darajani Market is a wonderful place to find everything you need to make your own Tanzanian cuisine. Certainly you'll be excited to do some cooking with native ingredients, but if you're a little clumsy and not experienced enough, you might want to try the ready to eat food instead. There are many good opportunities indeed!
THE WANYAMBO FESTIVAL
The Wanyambo Festival is for sure the event worth visiting. This is a wonderful opportunity to experience local culture if you're taking your trip in January. You can watch the traditional dances, costumes, art, craft and eat the wonderful food, and get lost in the music surrounding you. Hundreds of people join this 4-days festival each year that takes place at the Makumbusho Village Museum in Dar es Salaam.
People from all over Tanzania come to partake every year, so if you happen to be in Tanzania around January, there's no way you can miss such a great opportunity to see the beauty of Wanyambo culture and crafts.
MWAKA KOGWA: SHIRAZI NEW YEAR
If you're in Tanzania in July, there's no way that you can miss this 4-day New Year celebration. It's rooted in the Zoroastrian traditions and the Shirazi calendar, including mock fights and burning a hut.
The Shirazis were the first foreign settlers in Zanzibar, so much of their culture was taken in by the Swahili people and adapted. You will be mesmerized by the culture as you will be watching men fight with banana stalks to help the New Year roll in. The women would walk around the fields wearing traditional garb, singing songs that will definitely get your attention.
Embrace the festivities yourself no matter where you are in Tanzania, since places all around the area hold festivals in celebration. The village of Makunduchi is where the festivities are best observed though. For sure, you will have an amazing time!