Tanzania is known for many things from wildlife, landscapes and its pristine beaches. On the other side there are lesser talked experiences such as Agritourism and Rural tourism. Many people will ask what Agritourism or Rural tourism is? Well:
Agritourism is a blend of agriculture and tourism, based on operations or activity in agriculture centers such as plantations or ranches. It involves interactions with the local farmers where the guests get to see different farm settings,growing of crops,processing,tasting and marketing of Agricultural products.
Rural tourism perfectly suits travellers seeking authentic, unique experiences and local lifestyles. Rural travellers want to experience natural, unspoiled landscapes and stay in authentic accommodation. Rural communities in developing countries such as Tanzania often have great resources to offer such experiences. Cultural experiences and interaction with locals are increasingly popular, as well as agritourism and farm stays.
If you're after something different from the wildlife safari or Mt.Kilimanjaro climb, perhaps it's time to break away from civilization for a spell. That's precisely where Tanzania Agritourism comes in. We offer an exciting getaway. You'll venture out to the wilder side of the destination. You'll be surrounded by nature. You'll have hiking paths on the doorstep. And you could even get your hands dirty by helping out with day-to-day farming chores.
We are Tanzania Agritourism and Rural tourism organizers offering custom-made experiences to fully meet the needs of our guests, whether individuals or groups. We also operate all the logistics to match the desires and make your trip successful.
Our tours are ideal for travelers seeking rural communities, farm-stays, farm visits, planning and consulting in agribusiness, farm demonstrations, authentic local lifestyles, traditions and sight-seeing.
We offer Agricultural and Rural tours that showcase the wide range of experience and interests. We will arrange a custom itinerary to reflect your interests and budget, this are the types services we provide.
Education and experience agritourism : This form of agritourism includes learning and practising farm activities, farm tours, farm stays and you can also learn loads about local culinary techniques thanks to the rustic kitchens that come attached to so many Tanzania homes, where locals are often happy to showcase the ins and outs of home cooking, you will get immersed in farm life and simply enjoying the farm or rural atmosphere
Recreation and event agritourism : Harvest festivals,Farmers events, community occasions and country weddings held on farm land may draw heavily on the farm's atmosphere. Other activities like culinary skills, camping, farm meals, cycling and horseback riding.
Luxury Tanzania Agritourism : Although rustic, Tanzania Agritourism doesn't have to be primitive. In fact, they rarely are. There's a distinct edge of luxury available in many of the same sort of stays. Places like these are known to have outdoor pools and sunning terraces, on-site spas and farm-to-table restaurants. Rooms often come with beautiful views of the surrounding countryside and cosy lounges where you can sit and chat to like-minded travellers as a wood fire crackles in the hearth. It's all part of the focus on natural, healthy living, part of creating a spiritual, authentic and meaningful escape from the Rat Race.
Besides enriching itineraries and adding quality to the tours offered in Tanzania, Agritourism is generating direct income to the local communities that are being visited, contributing to their development. Thus by visiting the farms and rural areas guests would be giving support to community health, water supply, primary education and many other social and economic projects carried out at village level as well as reforestation and protection of the environment.
This are Some of the Agriculture centres which may be tailored into visitor itineraries include:
Ndombo-Mfulony-Nkoarisambu
Ndombo-Mfulony-Nkoarisambu is involves the three villages of Ndombo, Mfulony and Nkoarisambu. The site is located in Arumeru District about 2.5 km from the Moshi-Arusha Main Road, north of Tengeru. Besides tasting locally grown and roasted coffee, visitors can experience the beautiful landscape, birdlife and the rich Meru culture. They can visit a school and orphanage,enjoy a traditional lunch and entertainment from local dancers, visit the historical and archaeological sites in the vicinity, and see the three waterfalls in the area.one day to more days visit include activities such as tours of coffee and banana plantations, trying fresh local coffee that has been processed from bean to your cup right in front of you, traditional home-cooked meals, mountain biking, Temi Pottery Project in Snig'isi village, and much more hiking if that's what you want! You can choose to stay in this place.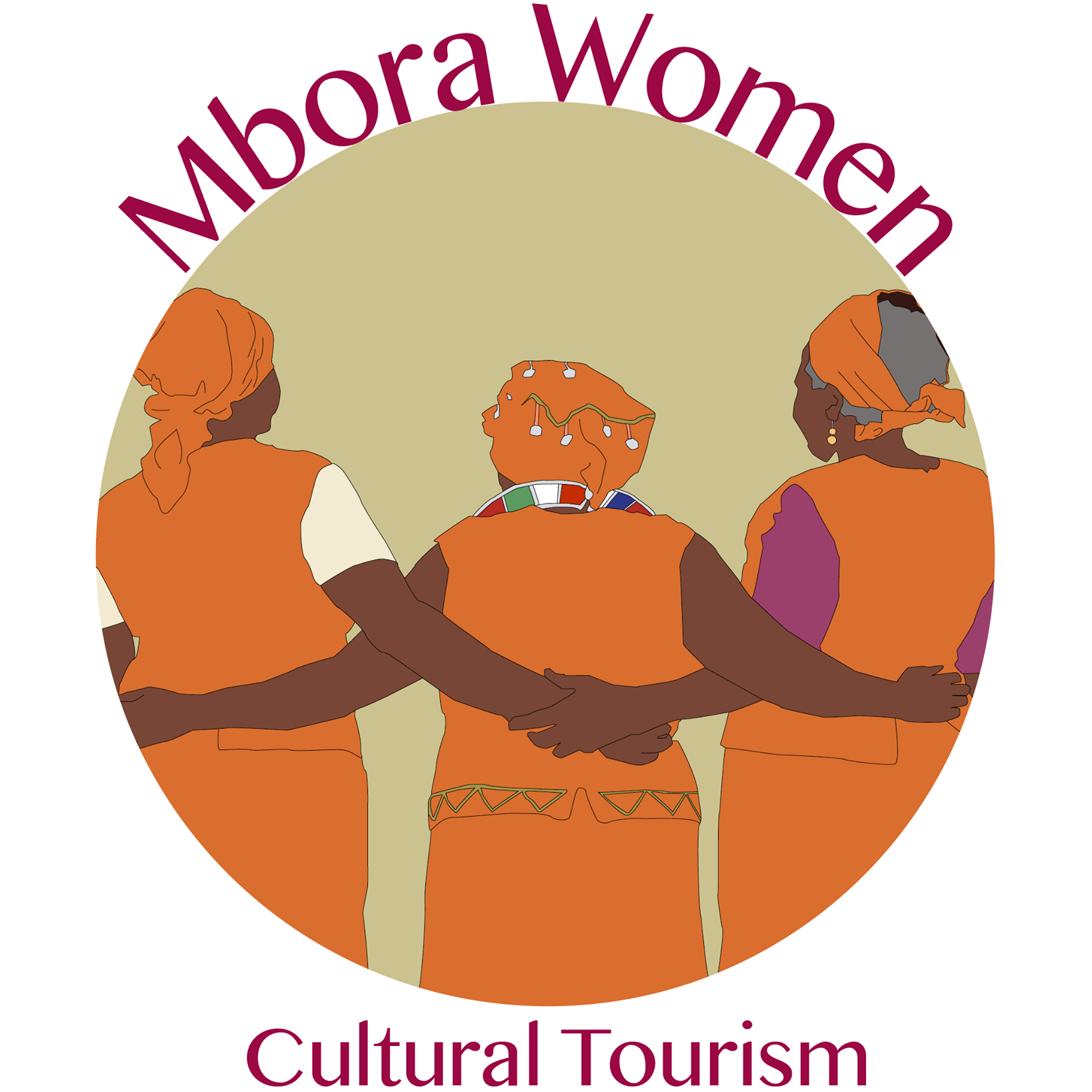 Mbora Women Cultural Group (Nshupu village)
Mbora Women Cultural Group was founded in 2005 and is managed by women of Nshupu village near the Usa river area with the aim of preserving the Meru tribal culture and promoting the economic development of local communities. The group has 29 members aged between 30 and 70 years, but the majority are between 30 and 50 years. The village is marketed as "a little paradise with fertile farms and green mountainous forest, which is home to hundreds of bird species and rare primates such as blackand-white colobus monkeys". guests can take part in daily farm activities with the organic coffee growers of Nshupu village. Visitors can also learn how villagers take care of their coffee farm, prepare for harvest, pick ripe coffee berries and how they peel, wash and dry the coffee, ready for grinding using a 'local machine'. Visitors can get homestay programs and also listen to folklore stories and mysteries about African coffee farmers. The Mbora Women's group has compelling stories to tell about how their life is strongly linked to the coffee cultural landscape.
Mto wa Mbu
Mto wa Mbu village is situated on the foot of the Great Rift Valley bordering Lake Manyara National Park
Due to agricultural activities the area is occupied with tribes from all over the country, each with its own cultural background. Nowhere else in Tanzania have so many different tribes settled in such a small area.
Choose from a walk through the farms and green oasis on the foot of the Rift Valley, a climb to Balala Hill, a view into the culture of the many tribes living in the area,a trip to Miwaleni Lake and waterfall where there is an abundance of papyrus, visits to development projects that aim to improve agriculture and start income-generating activities for local farmers.
Visitors may see Chagga people from the slopes of the Kilimanjaro brew their famous banana beer, mbege, and learn why out of more than 30 varieties of bananas cultivated here only two species are suitable for producing the drink; meet a farmer from Kigoma extract palm oil from palm trees that he brought from the shores of Lake Tanganyika; appreciate the Sandawe with their fascinating click language, similar to the Khoisan of the Kalahari Desert, making bows & arrows for hunting; interact with the Rangi from Kondoa using the papyrus from the lakes and rivers for weaving beautiful mats and baskets.
Visit the Mbugwe people from Manyara Region who will show you how they grind different grains to obtain flour using a traditional millstone; join the local people of Mto wa Mbu and learn how they construct mud huts, typical housing for most tribes around the area. You will be shown how to mix mud, rice husks and cow dung to obtain the right mud stuff for strong walls, and how local people roof their huts using dry banana barks and leaves.
Learn about traditional iron smelting technology, one of the oldest in Africa. The local people will show you how to make different tools like spears, knives, arrows. Learn from the local women how pots and dishes are made from clay soil and baked to make them hard. On the surrounding plains and woodlands to the north, east and south live native Maasai families in their traditional bomas (homesteads) while the warriors wander with their cattle looking for pastures and water.
One will experience the rich cultural heritage in Tanzania from handicrafts and activities that can be seen on the market place and in the village farms and lifestyle is an illustration of this cultural diversity.
Mulala village
Mulala village is a typical rural setting on the southern slopes of Mount Meru, surrounded by spectacular scenery. It lies around 1,600-1,700 metres above sea level. As visitors go up the mountain, they can see lush, green vegetation dotted with small farms. As visitors arrive, they are warmly welcomed by the village women whether it is a day visit or stay. There are coffee plantations, banana farms, honey harvesting and extraction, and cheese-making units. The environment is a forest reserve, and spectacular views from Mount Meru of Mount Kilimanjaro.
You will take part in hiking through the forest, participate in roasting coffee, and sample freshly made cheese. You will also have the opportunity to meet and chat with members of the Agape Women's Group all depends on the time you want to stay in the village.
Kibosho village
The village situated on the slopes of Mount Kilimanjaro – 'the roof of Africa'. Arabica is the main type of coffee grown in Kilimanjaro and the Arusha Region. Forming one of the most important coffee cultural landscapes in Africa, the villages of the Uru Kaskazini Ward lie in an area of abundant natural beauty. The coffee growers and their Kilimanjaro Native Co-operative Union (KNCU) have produced one of the finest Arabica coffees in the world for decades, and it is widely recognized for its aroma and great taste.Their way of life and the Kihamba Chagga home garden agricultural heritage system have supported the integrity of their home villages and the ecosystems of the UNESCO World Heritage site 'The Kilimanjaro National Park'. Through the 'Kahawa Shambani-Africa Initiative' local tour guides show visitors how coffee beans are grown, picked, grinded and roasted. guests can walk through a traditional Chagga village and visit coffee plantations. In this community-run venture, visitors get an insight into the lives of the Chagga coffee farmers who live on Kilimanjaro's lower slopes. They also find out about the history of the local people, their co-operative union and how they practice fair trade. Visitors will have a chance to grind, roast and make their own fresh cup of coffee. Homestays and Meals with local families can be arranged as part of the experience.
Materuni village
Materuni village is in the Uru area in Kilimanjaro region and is the home of Chagga people.
The village is located in the northern part of Moshi town, only 15 KM from the town center. Materuni village is also the last village before entering the Kilimanjaro national park and sits approximately 1800 M above sea level.
You will have an opportunity to familiarize yourself with one of the ethnic groups of the Chagga tribe [Wauru] and is still an authentic tribal village. Your guide will inform you about the culture of the Chagga, village life and explain the surrounding fauna and flora. The views are truly breathtaking, and with some luck you will see the summit of Kilimanjaro.the beautiful materuni waterfalls are more than 80 meters high. On the bottom of the waterfall there is an amazing pool which is a good place for a refreshing swim so you might as well bring your swimwear. At materunicoffee and waterfalls trail camp where you will experience traditional Chagga meals. You also will have the opportunity to taste our local banana beer – definitely not to be missed. Next the coffee experience awaits you, here you will learn how coffee is cultivated, dried, roasted and further processed. You will also be invited to help with the grinding of the coffee, which is traditionally accompanied by Chagga songs and dances – a fun way to immerse yourself in the local culture.
Chome Village
The Southern Pare Mountains are part of an ancient Eastern Arc Mountain chain located in the north-eastern part of the United Republic of Tanzania. The mountains rise from the lowlands with forests and sprawling rural villages, rivers and valleys. Chome is a scenic village inhabited by the Pare people of the Kilimanjaro Region. The forest has high biodiversity with a wide variety of indigenous plants and animals. It is a key location for hiking and acclimatizing before climbing Mount Kilimanjaro or going on safari. A walking tour takes visitors close to the Chome Nature Reserve. The local guides and farmers from the village share their indigenous knowledge regarding their crops such as bananas, vegetables, ginger and coffee. Visitors also learn how villagers manage tree nurseries for replanting on their farms. Also visiting historical sites such as the King's stone that was used for making various sacrifices to Wapare gods, panoramic views and a local school in the village. The traditional Pare culture is much evident in Chome village, and some of the locals still practice traditional agriculture.
Usambara (Lushoto)
The Usambara Mountains, situated in northeast United Republic of Tanzania, are known for their pleasant climate, scenic views and fertile slopes. Favoured by the Germans and British during colonial times, the area is rich in historical buildings from that period. Visitors can walk through the farmlands of Jaegertalto and a fruit tree nursery to learn about different varieties of fruit trees and their propagation. By continuing uphill to the village of Vuli, guests can find out about projects on soil conservation, irrigation and farming methods.
Pangani
Pangani is a small town in Tanzania's northern coast, 53 km south of Tanga, with a long history and diverse culture. The town has Arabic, German, Asian and British colonial influences. This is a place where Swahili, Arab, colonial traditions and modern hospitality blend together. The town is located at the mouth of the Pangani River. You can enjoy a coastline with clean beaches and green turtle breeding grounds, historic sites, coral reefs, an Old Port as well as a variety of tropical marine dwellers. Visitors can also visit local farms producing coconut and various types of fruits, and then enjoy fresh fruits and coconut milk while strolling through coconut tree orchards.
Mlingotini (Bagamoyo)
Mlingotini is an old fishing village located in Bagamoyo just 13 km, ten minutes away from Bagamoyo Township. The village lies on the Swahili coast with white sandy beaches that offer a real beach experience while learning how local people live. Visitors can visit seaweed farms on the shores of the Indian Ocean, learning how seaweed is planted, grown and harvested. Local people explain how they produce various products such as soap, perfume, toothpaste, skin lotion and food ingredients from seaweed. Visitors are also taken to coconut farms where they learn how coconut is grown and how the coconut trunk, leaves, fruit and fruit shells are used by local people to produce various handmade carvings and weaving products. Visitors can also visit the home of a farmer, enjoy coconut juice and beer, and get to know how locals climb to the top of a coconut tree to harvest the fruit. At the Coconut Handcraft Centre visitors can find various carvings, weaving and decorative souvenirs produced from various parts of a coconut tree.
Other centers
Other regions earmarked for agritourism include :
Iringa – Tea & horticulture
Dodoma – Grapes and horticulture
Morogoro – Horticulture
Mbeya – Cocoa ,Tea , Avocado and coffee
Mtwara – Cashew Nuts
If you are planning to visit Africa and you have interest in agriculture and rural areas we will endeavour to handle your special interests.
Why Agri/Rural tourism?
Agritourism and Rural tourism aims to include and benefit rural communities, while preserving their environmental and cultural assets. It brings economic development to rural areas by creating additional income and employment.
Tourism development can also improve the social wellbeing in rural areas, for example by stimulating improvements in infrastructure, sanitation and electricity networks.
Agritourism also helps in educating the masses about the new techniques that can be used to improve on the agriculture sector.
Agritourism in Tanzania is on the rise and given good conditions, it will be the highlight for most of the visitors who visit Tanzania in the next few years. It is a good venture for the country and if you are planning your trip, be sure you do not miss out to include visiting the rural farms.